WELCOME TO LOVETT'S LOVING PET CARE OF BOULDER! If you are looking for the best pet sitters and dog boarding in Boulder, you have found the right website. 
Whether you are working late, going on vacation, in the hospital, or travelling – it may not be possible to take your beloved pets with you when you are not at home. Our in-home and overnight pet care services provide a stress-free alternative to caged dog boarding and kennels!
What is the next best thing to taking your devoted pets with you? Having a certified and insured pet sitter in Boulder that gets the job right every time!
* Our Professional Pet Sitting and Dog Boarding Credentials *
Certified Pet Sitters through Pet Sitters International
Insured – for up to $2 Miliion per occurrence
Bonded – for $5,000
CPR and First Aid Certified 
Trained  – extensive online classroom and on the job experience
Boulder In-Home Pet Sitting, Dog Daycare and Overnight Dog Boarding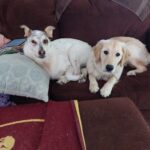 Your pets will enjoy the caring love and attention that our dependable pet care team in Boulder provides. Our experienced team can even take care of your devoted pets right in the comfort of their familiar space – your home! Find out about our In-Home and Overnight Pet Sitting Rates for Boulder here.
A lot of people ask us about doggie daycare and dog boarding in Boulder, CO. This is in our home, where your pets will get plenty of love and attention. Our playful pup, Sparky the Sparkplug is there, and he gets along with everyone. Your pooch will love interacting and sharing toys with him in our warm home environment. We are centrally located and a 5 minute walk to CU Boulder!
Bowhaus Boulder is actually a 13 minute drive from Boulder in Gunbarrel, and Camp Bow Wow Boulder is more like a traditional dog kennel with cement cages and large groups of animals. Your pooch will love our accomodations and going to our doggy playschool. 
To find out more about Boulder dog boarding and dog daycare <—- Click Here
Boulder In-Home Cat Sitting and Daily Visits
Cat visits are important for our clients that have to go out of town, or would like us to drop by during the day while they are at work. We provide overnight cat sitting for owners that prefer their kitty to have 24/7 cat care. Unfortunately, we are not providing cat boarding in our home at this time.
Click the blue link to find out more about our Boulder cat care 
______________________________________________________________________
Contact Us
Give us a call or send us a message and Melanie and Rob will come meet with you personally to discuss your needs. Call Melanie at (239) 692-4898 – You won't get a voicemail! If we can not pickup the phone, you will get a call back within a few minutes – Guaranteed!
Here's what our pet sitting customers here in Boulder are saying:
Lovett's Google and Facebook Pet Sitter Reviews
______________________________________________________________________
Melanie with Lovett's Pet Care is awesome! I needed someone to watch my 1 year old Portuguese Water Dog for a weekend and Melanie was so beyond wonderful!! She truly & genuinely cared for my pet like it was her own. Her pets are also so kind and my dog made some new best friends over the weekend! I now know my go-to trusted pet care here in Boulder!
jaime rodrigues
March 3, 2023.
Rob took wonderful care of our dog and Melanie was super organized. These folks are incredibly professional and trustworthy. We will use them again and again and you should too!
Gerald Kim
April 17, 2022.
Best pet care in Boulder. My dog is extremely anxious with new people and settings but Melanie did the best job in making my dogs stay a lot more comfortable and enjoyable.
Kiran Bhatia
December 29, 2021.
Melanie and Robbie took such good care of our cat, JJ. We were gone for 9 days and we had requested Lovett's pet care to cat-sit JJ. Robbie visited JJ everyday for an hour and showered our cat with exceptional care and attention. Melanie and Robbie sent us photographs everyday. They also shared detailed description of their visits with JJ and made us feel so content and happy. We were able to enjoy our vacation because we knew that JJ was in safe and loving company. JJ was so well cared for that when we arrived he was calm and collected. He didn't seem to miss us a lot because he enjoyed hanging out with Robbie so much. We are so grateful for Melanie and Robbie. To people who are looking for an absolute awesome care service for their pets-- Lovett's Pet Care of Boulder is the best option!!!
Hannah
November 27, 2021.
Melanie stayed with our two dogs in our townhome in Boulder over Thanksgiving holiday. She was with them for five days, and we came home to the house exactly as we left it and with happy dogs inside. Additionally, Melanie was extremely accommodating with requests that I had throughout the week. She was wonderful!
Wiley Stephenson
November 5, 2021.
My senior dog had a big surgery and needed someone to be with her to monitor for several days post surgery. I was not able to take off time from work, and was very glad to find Melanie. She stayed with my dog all day for the whole week while she was recovering during the time I was at work. Melanie kept me updated on how my girl was doing and responding all day long, sent pictures, and made sure she had her medication at the right times and was comfortable during her recovery. She was patient and gentle with my dog, who was sad to see her go each day when I got home. It was a great relief to have someone qualified and so caring helping during a stressful time.
Haley Pruitt
October 19, 2021.
We boarded our dog with Lovett Pet Care for roughly a week, and it was a phenomenal experience. Melanie send us daily updates and photos, and made us feel comfortable that our dog was in incredibly good hands while we were away. If you're looking for a more personalized pet care experience, look no further, because these guys are awesome! Thanks Melanie!
______________________________________________________________________
Lovett's Facebook Reviews
______________________________________________________________________
We provide services for:
Dog boarding and doggy daycare

Bird Care
Ferrets
Fish
Pets with "special needs"
Small snakes and lizards
Small caged animals like hamsters and rabbits
Horses
Gerbils
Guinea Pigs
______________________________________________________________________
CONTACT US NOW – YOUR PET WILL LOVE YOU FOR IT!
We Will Call You When You Want us To!
**Remember to Press "Submit" Above and we will contact you right away!**
______________________________________________________________________
Q: Why choose a certified and insured pet sitter?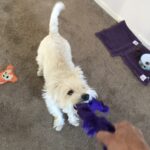 Accidents happen. If an accident happens we are insured for up to $2 Million per occurrence. Lovett's is also bonded for $5,000 per claim. This makes dog daycare and boarding at our home even better, knowing that we are covered just in case. 
Our pet sitting certification includes extensive testing on pet care, emergency care, health and nutrition, medicine administration, dog walking, and overnight pet sitting. We go the extra mile to make sure that your pets have a fun and safe time when they are in our care. 
Check out our 5 star reviews on YouTube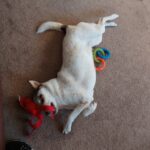 As an established and trusted pet sitter in Boulder, Lovett's should be your first choice. Your dog will love crashing at our place. Our first-rate dog boarding and daycare save you time.
We can accommodate nearly any hectic schedule, and can even look after your puppies – 24 hours, 7 days a week!
Most of our pet sitting and dog boarding customers choose us primarily because we are extensively trained and insured.  Our experience includes thousands of pet visits, and we have learned to follow the owner's instructions to a "T".
Why We Decided to Become Insured Pet Sitters
We became insured pet care specialists to give you peace of mind. Our insurance affords full comprehensive coverage and is one less thing to worry about. Accidents can happen with even the most reliable and honest pet sitters in the area (or with friends and family), and if something like that happens – we are covered!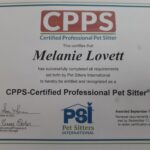 Lovett's Pet Care is fully insured, certified, bonded, licensed, and veterinarian recommended in and around the Boulder area. You will not have to worry about someone being inside of your home, or anything possibly being broken while you are away.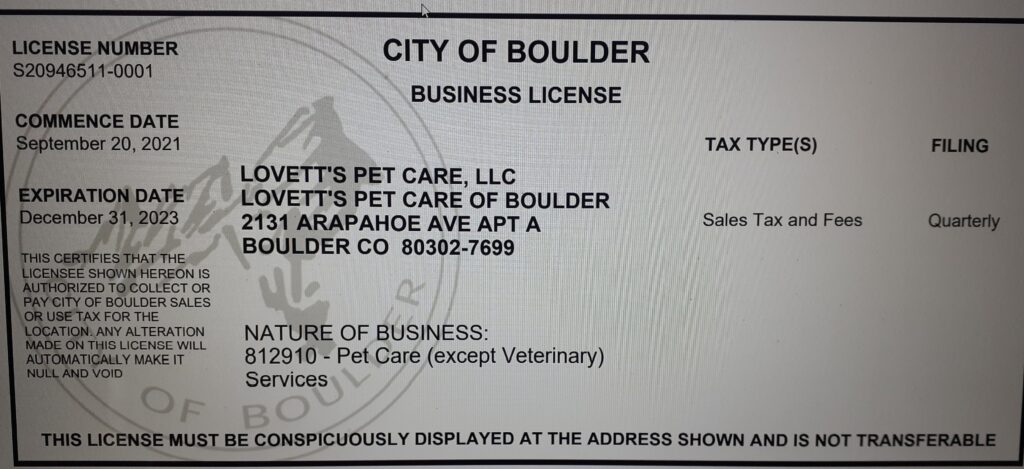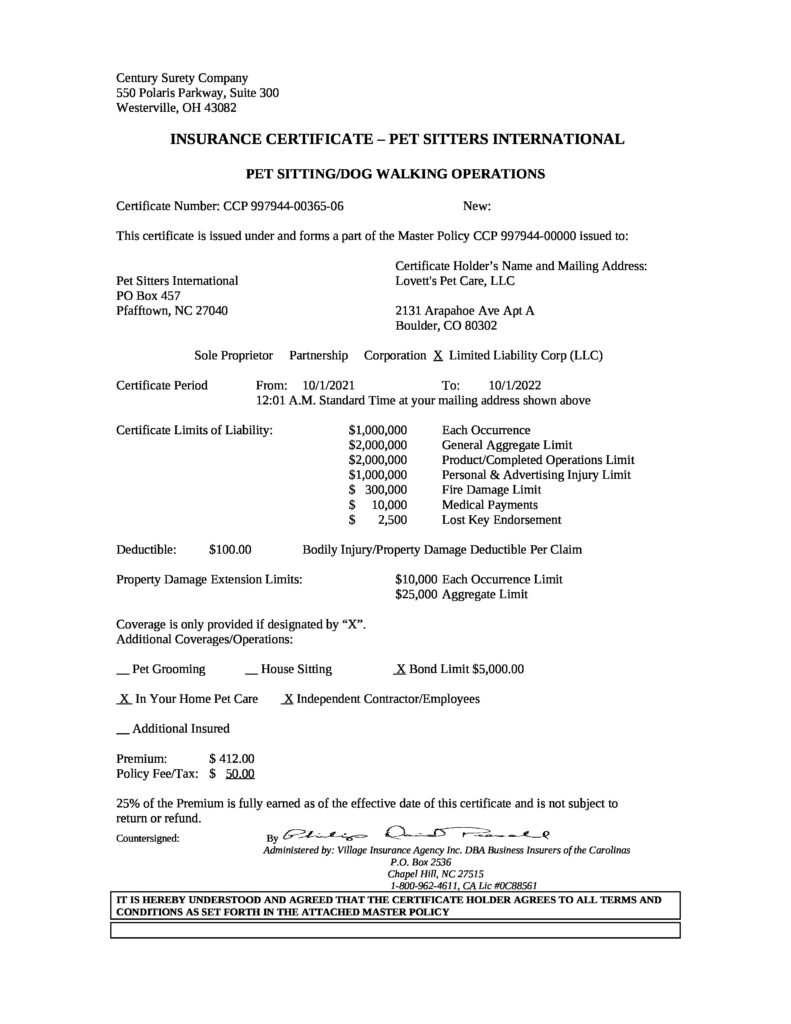 All of our bases are covered.
______________________________________________________________________
Benefits of having Lovett's care for your home and pets: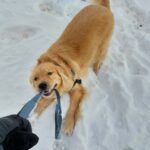 Comfort – Knowing that your home and pets are secure with animal loving professional pet sitters watching over them.
Confidence – Having a reliable professional pet sitting service in Boulder making regular visits. You will not hear us making excuses, we just get it done right every time.
Communication is Key For Us
It is convenient to get timely phone call and text message response times via cell phone 24 hours, 7 days a week. You can reach us any way that you want to.

We love texting and keeping you informed!

Your home provides the perfect stress-free environment for your beloved pets

to relax in. Pets may get sick in dog kennels or pet boarding in Boulder – but in your home that is not a worry. Also, you will not have the inconvenience of bringing them to the boarding facility.
If you prefer to bring your pet to our home in Boulder for pet boarding or doggie daycare, they will stay in a comfortable and safe space while you are away. 
Our Home Is Your Furry Friend's Home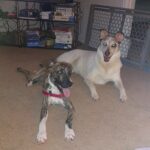 Lovett's loyal staff will let your babies sleep next to them when we are staying overnight or when we are providing long term in home pet sitter services.
Your pets will be loved like they are our own – and we can even look after your special needs pets!
Our Pet Sitting Rates and Pricing in Boulder:
Pet sitter rates

and pricing are flexible. Most of our dog daycare and dog boarding prices vary, depending on your particular circumstances and needs.  

Please contact us about pet sitting fees and house sitting rates at (239) 692-4898. We can give you a quote over the phone in just 1-2 minutes.
Services that we provide free of charge include daily watering and care of plants, flowers, trees, and shrubs while you are away. We can also bring in your mail or newspapers if you like. 
Additional errand and concierge services on request

– including pet medication delivery and administration, dog and cat transportation to and from the vet/groomer, cleaning up home areas, and pet food home delivery.
More About Our Team:
CPR trained, certified through PSI (Pet Sitters International), and can administer Pet First Aid

– just in case.
No need for you to impose on or ask family members to watch your babies.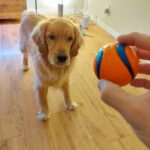 Our HIstory
Lovett's Lovin Pet & Home Care was founded by Melanie in 1999 when she began taking care of pets in and around Naples, FL. Melanie specializes as an overnight pet sitter, a certified dog walker, and as a local cat sitter!
We moved to Boulder in 2017 – and Robbie joined the team. Lovett's provides a full-time pet sitting and pet boarding service in Boulder, that is committed to giving your cherished pets all of the love, care, and attention they need while you are away. Our clients love our doggy daycare, and can leave their dogs in our care while they are at work or at school. We can even provide weekly or monthly dog boarding upon request!
_____________________________________________________________________
Q: Why do some pet owners prefer in-home pet sitting over dog boarding in Boulder?
Most of our happy customers say that this saves them the time, expense, and hassle of dropping off and picking up their pets. They also have noticed that many pets, including those with special needs, "do not seem to be stressed out at all" – and this makes the difference for them when they choose us.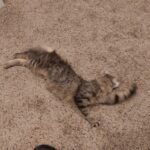 Its About You Having More Free Time
Providing stress-free alternatives to caged pet boarding and kennels in Boulder is what we are all about. We can take care of all of your important pet – related needs, and help you to save more time.
If you just can't bring them along with you – then please consider in-home pet sitting in Boulder with Lovett's Lovin Pet & Home Care. Your pets will LOVE you for it!
______________________________________________________________________
Q: What types of pets does Lovett's Lovin Pet & Home Care take care of?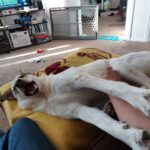 Lovett's cares for all types of critters and pets in and around Central Boulder. Dogs, cats, birds, horses, ferrets, guinea pigs, rabbits, and small amphibians and reptiles. Our loving touch and personal one-on-one attention and caregiving will make your pets feel special – and we can look after them at your home or ours. 
Pet Care Services that We Provide
Daytime and overnight pet sitting is available, and extended stay in home pet sitting is also available for your convenience. Dog boarding and dog daycare are now available.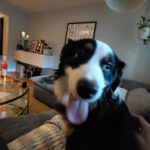 We can travel to your home and look after them in the safety and comfort of your home environment. This is especially convenient for our clients with exotic birds, horses, and spoiled rabbits and ferrets – when it is not  possible to bring them to boarding or kennels. 
Our offerings include daily dog walking plans for those busy career minded "parents" that have to work longer hours. Please don't forget that we are happy to bring your pets to their vet visits or even pickup and deliver their food and medicine right to your home!
Contact Us
By contacting us, we can be right there with your pet to attend their needs 24 hours, 7 days a week. Call us now at (239) 692-4898 – You won't get an answering machine!
We look forward to talking with you, and learning more about your beloved pets.
CONTACT US NOW – YOUR PET WILL LOVE YOU FOR IT!
We LOVE Pets and Will Call You When You Want us To!
**Remember to Press "Submit" Above and we will contact you right away!**
______________________________________________________________________